Social Security Disability Lawyer
in Montgomery
Your boutique law firm that delivers Social Security and disbaility law experience and personal care to each individual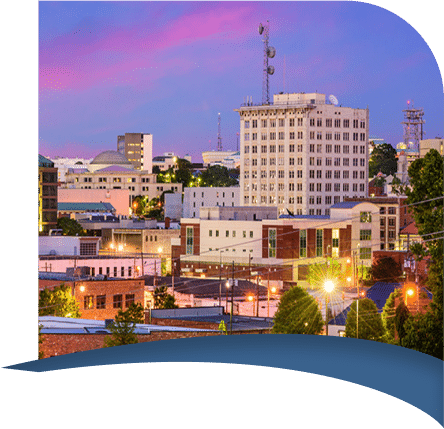 Social Security and Disabilty Lawyer
Social Security is a government program that many people in the United States count on when they become disabled or are unable to work.
Unfortunately, like the majority of government programs available, obtaining Social Security Disability Insurance (SSDI) or Supplemental Security Income (SSI) can be a tiring process.
Our offices are conveniently located at:
2740 Zelda Road Suite 500
Montgomery Alabama 36106
Have a trusted disability attorney evaluate your claim for free>
A Social Security Lawyer Can Help
Social Security Disability insurance is a government program that serves as a "social safety net" for people who are sick and unable to work because of their illness. When someone applies to receive social security benefits, they first file their paperwork with an agency known as the Disability Determination Service (DDS). There are two main types of disability insurance, Social Security Disability Insurance (SSDI), and Supplemental Security Income (SSI). Applicants who have never worked may qualify for SSI, even if they are not eligible to receive SSDI.
Often the Disability Determination Service (DDS) will deny social security benefits to applicants who really should qualify. The Disability Determination Service is very often wrong about whether or not someone should qualify for disability benefits. When this happens, an applicant should find an experienced Social Security Disability Attorney to help them re-file their case.elp you.

What a Social Security and Disability Lawyer can do for you
The attorneys at Cook and Associates have experience in achieving excellent results in all Social Security and disability issues.
We successfully represent our clients on many types of disability and Social Security issues, such as:
Cook and Associates have attorneys that are passionately devoted to helping disabled individuals. We love our clients and it shows. We have a very good track record of winning disability cases, and we have never lost a case for which we filed the appeal. We are a small firm completely devoted to giving our clients personalized service for each of their unique conditions. Even if you are just in the very early stages of the disability claim process, we urge you to take advantage of our free disability consultation so that you will know what to expect and how to prepare before the process begins.
If you have a question that is not answered by our FAQ, please do not hesitate to call us at 334-356-7879 to set up your free consultation. If you cannot make it into our office, we will be happy to consult with you over the phone. Don't waste time worrying about the future, call us today!
Learn about our other practice areas