Immigration Law in Alabama
Your boutique law firm that delivers experience and personal care to each individual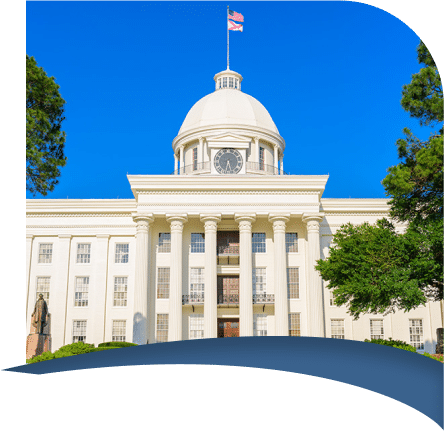 Immigration Lawyer near Montgomery
Cook and Associates Attorney-at-Law is a trusted U.S. immigration lawyer dedicated to serving the needs of people who wish to immigrate to the United States for either personal or professional reasons.
Her immigration law practice is headquartered in Montgomery, Alabama, only a 90-minute drive to Birmingham via Interstate 65 (I-65).
At the law office of Cook and Associates, Counselor at Law, we are focused on addressing the needs of our immigration clients.
When you choose to work with our firm you can be confident you will receive the personalized attention and legal representation you need to achieve your immigration goals.
We are in a unique position to handle the most complex business and family-based U.S. immigration and non-immigrant visa cases and have successfully represented clients in both employment and family based immigration petitions as well as in requesting waivers of inadmissibility.
Complexities of Immigration Policies

According to the American Immigration Council: [2]
"Immigration to the United States on a temporary or permanent basis is generally limited to three different routes: employment, family reunification, or humanitarian protection.
While the U.S. immigration system is generous, each of these possibilities is highly regulated and subject to numerical limitations and eligibility requirements. Most unauthorized immigrants do not have the necessary family or employment relationships and often cannot access humanitarian protection, such as refugee or asylum status." [3]
Is available to help you with all U.S. immigration matters, including:
Green cards (lawful permanent resident status)
Citizenship (naturalization)
Family sponsorship

Deportation defense (removal) issues
We meet regularly with clients in our law offices in Montgomery, Alabama, as well as by Skype, phone, and email.
If you are serious about getting legal assistance, a consultation is the best place to start.
Spend up to a full hour with an immigration attorney to discuss the details of your case, get answers to your questions, work through complex issues and supporting documents and plan an immigration strategy.
Contact us to schedule your consultation
Four key elements of immigration policy changed in 2017 and will affect people across the country, including thousands in Alabama. [4]
According to a recent NPR News podcast (listen to audio below):
"The issue of immigration continues to grip the country – and capture headlines – in a year when President Trump's campaign promises turned into policy." [5]
New policies affecting immigration include:
Deportation The Non-Criminal

Temporary Protected Status (TPS) Ended for Some
If you have questions or concerns for an immigration attorney in Montgomery, you can turn to the law practice of Amanda B. Cook.
We've made our business hours as flexible as possible in order to be accessible to our clients at convenient times.
At Cook and Associates, Counselor at Law, we'll be here to answer any questions you have about your legal status or about the laws that may have a bearing on your situation.
To facilitate the communication process, we have translators readily available.

We locally represent our clients, so our attorney can appear with you during any court proceedings.
While working on your case, we can prepare documents that may help to support the argument we'll use during legal proceedings.

When you retain the practice of Amanda B. Cook, Counselor at Law, you'll have access to a personable and attentive immigration attorney who can help you with matters in Montgomery and the surrounding Alabama counties.