Real Estate Closing Attorney Montgomery, AL
The law firm of Cook and Associates offers fast, affordable, and professional real estate closing services.
Residential Property Law in Montgomery
As a local lawyer familiar with the way local legal customs and statutes operate, Amanda B. Cook, Attorney-at-Law is available for all your real estate law needs.
Whether your transaction is simple or complex, Amanda is up to the challenge and ready to help you.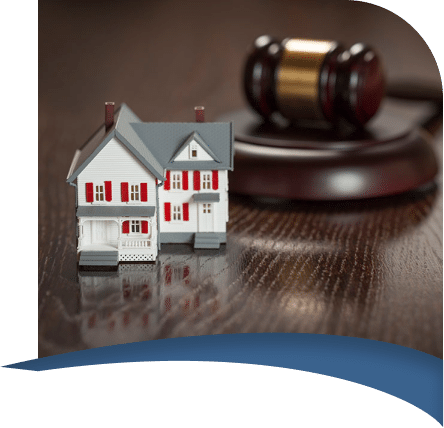 Real estate closings seem simple and straightforward at first glance. But if you've seen the mountain of paperwork that must be signed at any closing table, you know how complicated buying a house or commercial property can really be. In this special report we will take a closer look at the closing process when you are buying a residential home.
The Two Most Important Considerations: Title and Condition
The most important part of buying any parcel of real estate is making sure that it has "clean title" or "marketable title". When you hire real estate lawyers to close a deal for you, your law firm will make sure that the title to your property is clear. Your real estate attorney's title specialist will search the public records for any liens or other "encumbrances" to the title, make you aware of them, and get the right paperwork signed and filed to clear the liens before you buy. 
When you purchase a home (as opposed to commercial or investment property), it is also very important to thoroughly inspect the property's condition before buying. If you have a realtor and lender, they will help you with the process. If you are on your own, you should hire professionals to help you with your purchase.
The Step-by-Step Real Estate Closing Process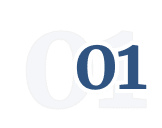 Step 1, House Shopping. First you find a house you want to buy, or find a buyer for your house. Normally this is done with the help of a real estate agent, but you can do this on your own as well.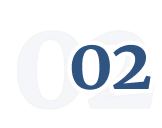 Step 2, Sign a Contract. You should come to an agreement on the price, and on other terms like setting a closing date, how long the buyer has to make inspections, or agreeing to seller made repairs. You should also discuss closing costs and any special allocations of costs (see here for a list of things to think about and discuss). If you're going through the process without a realtor, you can call a real estate attorney's office to help you draft a contract.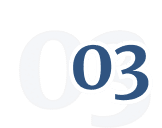 Step 3, Find a Closing Attorney. Once the contract is negotiated and signed, the parties send that contract to the closing attorney so the attorney's office can review the terms and order a title search. If the buyer is getting a loan to finance the purchase, the buyer's lender may also want to approve the contract.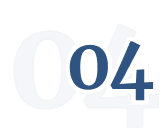 Step 4, Inspection Period. During this time, inspections of the property should be ordered by the lender, realtor, or buyer. Alabama is a "buyer beware" state, so thorough inspections are strongly encouraged. An appraisal may also be ordered. 
Most residential sales will involve a pest inspector, a home inspector, and an appraiser - all which must be lender-approved. Other inspections, such as for flood likelihood and structural issues, can also be ordered.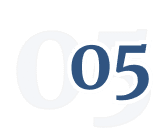 Step 5, Clean Up. Depending on the size and location of the property, and also the condition of the title of the property, a title search can take anywhere from two days to a week. If title is clear or if there are only small liens or direct mortgages against the property, the title agent (usually the closing attorney) will issue a "Title Commitment" either to the buyer or the buyer's lender. The cost of clearing up any liens beyond the usual mortgage is almost always charged to the seller at closing. 
Sometimes, there are bigger problems, such as the property should have passed through an estate that never had the proper paperwork filed. In those cases, the attorney's office will reach out to both the buyer and seller to see if they want to continue with the sale. Sometimes clearing title to a property that has been badly neglected can take a very long time. 
While the closing attorney's office is working on clearing title, the seller should be working on any buyer-negotiated or lender-required repairs.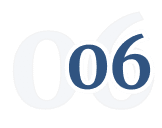 Step 6, Balancing the "CD".  Once the title is clear and inspections are satisfied, the closing attorney's office will set a closing date and time with the buyer, seller, and lender. 
The closing attorney's office will then work closely with the lender, buyer, seller, and vendors to balance what is known as a "Closing Disclosure Form" which is commonly referred to as a "CD". This is a complicated financial statement that shows all of the financial elements of closing the sale and to which party each cost is charged. The buyer and seller should be provided with a preliminary CD at least three days before closing.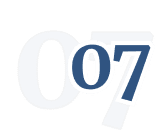 Step 7, Collecting Funds. After the CD is finalized and approved by all parties, the bank and the buyer will wire money to the closing attorney's account to hold in trust. If the buyer has to contribute money to close, or bring "cash to close", they should be told when they receive the CD three days prior to closing.
**At Cook and Associates, our company policy is that a CD must be fully balanced, after all parties have reviewed, at least 42 hours before closing. All lender documents, realtors' or lenders' instructions, and wire transactions must be received at least 24 hours before closing. This makes the actual closing meeting run smoothly and quickly, so that no one has to sit around waiting for bank wires to finalize.
Both the buyer and the lender should always verbally confirm wire instructions with the closing attorney's office before initiating a wire. There are a lot of fraud scams that target the real estate closing industry because of the large amounts of money that are pushed through during these transactions.
 Fraud perpetrators will send emails from legitimate looking email addresses that direct buyers and lenders to send their funds to the wrong accounts. Work closely with your lender and closing attorney's office to make sure this does not happen to you, and always make sure you confirm the instructions by a direct phone call to, and not from, your closing attorney's office.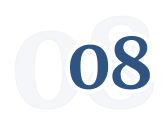 Step 8, Closing Day!     Finally, closing day will arrive, and all parties will meet at the closing attorney's office to sign documents. Usually the realtors, buyer, and the seller will be there to sign documents all at the table together. Sometimes one party or even both will be out of town - that's ok, the attorney's office can perform what's called an "escrow closing" - usually for an additional fee to cover processing and shipping charges. 
During the closing, the attorney will pass documents around for the parties to sign, and give a brief explanation of each document. If you have any questions regarding the documents, it's ok to ask the attorney but you should be aware that this does not establish an attorney client relationship. In Alabama, the closing attorney is usually chosen by the buyer but does not represent either the buyer or seller at closing, and is merely at the closing table to facilitate the transaction. 
At closing, the seller will receive either a wire or a check and so will the realtors unless the closing attorney has been otherwise instructed. The buyers will receive the keys to their new home!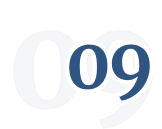 Step 9, Post-Closing. After closing, the closing attorney's office will cause the buyer's Deed to be recorded, and the lender's Mortgage. The attorney's office will make sure everyone gets originals and copies of the documents they need, and follow any other instructions given to them by the lender and real estate brokerage. 
The attorney's office will also send checks or wires to pay off the seller's mortgage company and any other lienholders, and make sure that all of the appropriate releases are recorded before a final title insurance policy is issued to the buyer and/or lender. Once everything is recorded and payoffs are confirmed, the closing attorney will issue final title insurance policies to the lender and the buyer, if they were ordered. 
If you're purchasing a home to live in, you must appear in person, during business hours, at the Revenue Commissioner's Office in the county where your property is located, to claim your homestead tax exemption. Make sure to do this as soon as you get your recorded Deed back in the mail!
Here to Counsel & Serve You
The law offices of Cook and Associates provides real estate closing services, with or without realtors' assistance, as well as a full range of real estate services such as probate, actions to quiet title, help with tax sale redemptions, foreclosures, heir property legal issues, partition by sale, partition by division, and more. If you would like a free copy of the sales contract that we use at Cook and Associates, call us at 334-356-7879.